Radio Frequency Machine at Home
Brighten skin tone, anti-aging, improve various facial problems, smooth wrinkles,  remove eye lines, facial lifting, and tighten.
This radio frequency machine at home is designed with advanced technology to bring you convenience and safety for your beauty and skincare needs. This device is easy to use and provides effective treatments to help you achieve the results you desire.
The radio frequency machine at home uses advanced radio frequency technology to essential heat the deep dermis layers of the skin, stimulating the production of collagen for a more youthful, glowing complexion. It helps to minimize the appearance of wrinkles and fine lines, improve skin texture, and restore elasticity, leading to a more youthful and radiant look.
The radio frequency machine is equipped with a skin-sensing technology that automatically adjusts the intensity of the radio waves to ensure that your skin is receiving the right amount of energy to achieve maximum benefits. It also has a built-in timer so you can control the length of your treatments, as well as an LCD display to monitor your progress.
The radio frequency machine at home is also designed to be lightweight and portable, so you can take it with you wherever you go. It is also equipped with a safety feature that will automatically shut off the device if it gets too hot to prevent burns or other damage to your skin.
This radio frequency machine at home is the perfect tool to help you achieve the smoother, younger-looking skin you desire. With its advanced technology, safety features, and portability, you can enjoy effective treatments on the go and get the results you want in the comfort of your own home.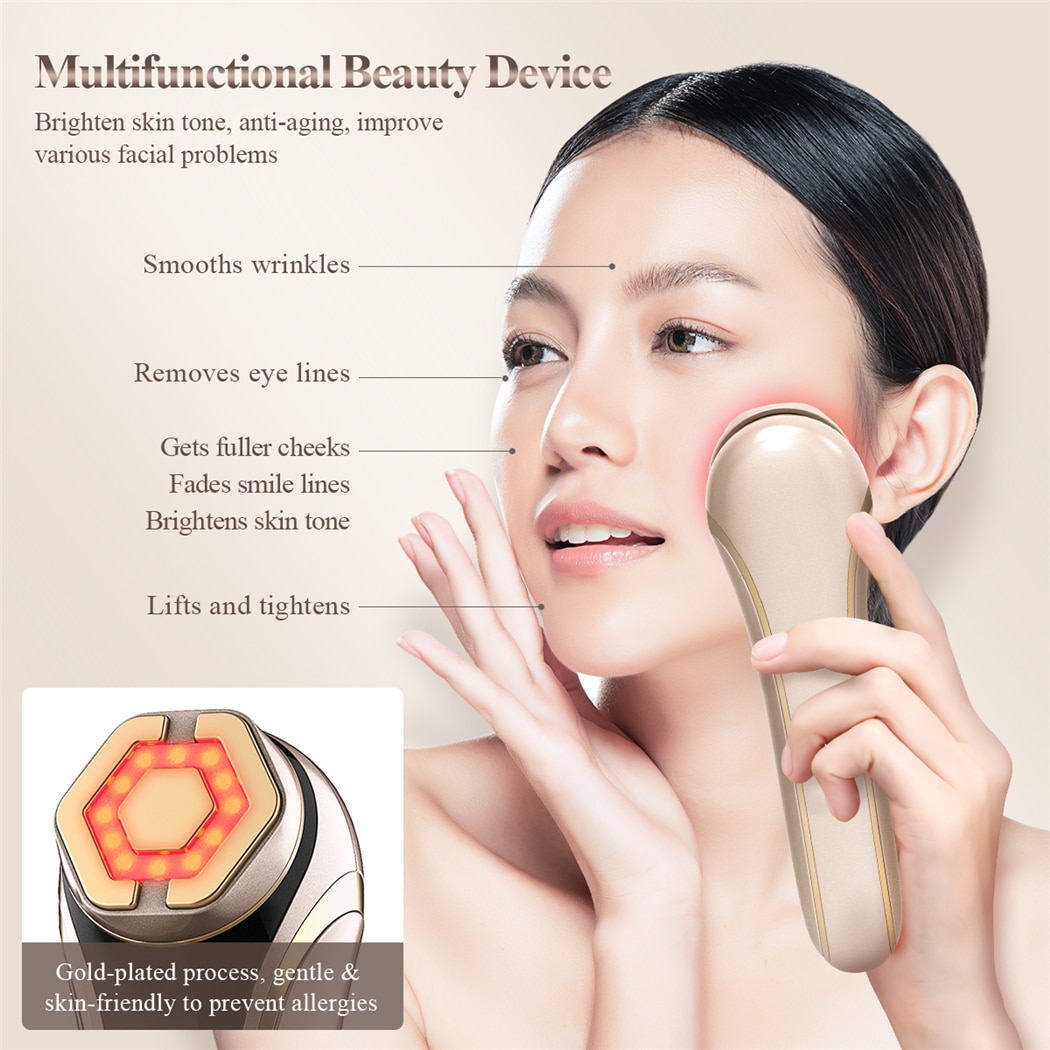 Package content:
Skincare Device*1
Charging Base*1
Cleansing Face Wipes Lock Circle*1
Face Wipes* 1 pack
Instruction Manual *1